Most people treat pets as more than their companions. They sleep, eat and play with them in their leisure time. In most cases, pet owners consider their animals as family members; that's why you feed, clean, and provide urgent medical attention when they fall sick.
Just like human beings, animals also fall sick. Unfortunately, most pet owners are caught off-guard, and they end up digging deeper into their pockets.
As a pet owner, you need to get your pet an insurance policy. Here's is why;
Insurance Covers Breeds of All Ages
Most insurance policies will generally insure pets from a young age up until their middle age. Usually, the age ranges anywhere between  7 and 14 years old.
However, there is no age discrimination regarding pet insurance, but as the pets grow older, the insurance cover becomes more costly.  Therefore, insuring a more senior pet is more expensive because they are more susceptible to sickness and other age-related complications.
While you can insure an older pet, it is advisable to insure pets at a younger age and benefit from lower premiums.  In most cases, insurance policies will cover your pet for age and breed,  depending on your animal's current conditions.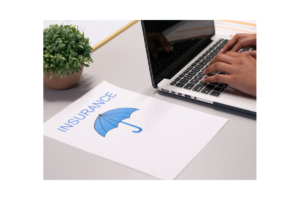 It Gives the Owner Peace of Mind
Most pet owners spend their holidays with their loved ones, family, and pets.  Beyond the owners' expectations, one thing is that their pet will be injured or falls sick when they are on holiday.
Pets' experts state that pet injuries rise by about 7% in December. When facing such an emergency, pet owners can depend on their pet's insurance to cater for all the medical expenses.
Finances can be tight around the holidays since a lot of money is spent on family and other needs. Insurance gives the pet owners peace of mind to focus on their pet's recovery and not worry about their pet's medical expenses.
It Protects You Against Digging Into the Family Emergency Fund
In life, even the most careful people can have accidents. No matter how you take care of your pet, accidents can happen at any time.
However,  insurance covers treatment expenses in the event of an injury or illness. As such, your pet must have insurance. The insurance comes in handy when it is injured and needs surgery, which will undoubtedly save you thousands of dollars.
Most insurance issuers offer flexible packages that will fit many pet owner's needs and budgets—several policy options are available for you.
You can also consider getting a deductible,  an annual maximum package, or a reimbursement percentage for extra services such as surgeries, therapies, breed-specific conditions, etc.
Veterinary Costs are Rising
The cost of animal products in recent years has risen, and most pet owners can no longer afford it. While they spend the most money on pet medical equipment,  some of the highest costs are unexpected drugs and other medical procedures.
A study also shows that people have changed their ways of caring for pets. In the past, dogs lived outdoors and were not part of the family.  Outdoor pets are relatively low maintenance compared to sheltered animals.
If a dog swallows a sock, the cost of emergency surgery to remove the clothe lodged in its intestines is relatively high. It would help if you considered taking an insurance cover since veterinary costs have become super expensive.
It Also Covers Third-Party Liabilities
Lifetime pet insurance usually covers third-party liability.  Every time you renew lifetime insurance, the third-party liability value resets automatically.
An animal can easily damage someone else's property while running around. Or you have this untrained dog that ends up biting and hurting someone.  You are responsible for your animals and their damages.
Lucky for you, most of these pet insurance policies cover third-party liabilities. The insurance cover protects you from incurring additional expenses if your dog wrecks someone's property or injures them accidentally. These damages can be severe, and in some cases, the persons affected might file a case and demand compensation.
Pet insurance is truly a gift that serves both the pet and the owner. Make a point of insuring your pets so that you can provide the best veterinary care at an affordable rate.   Access to veterinary services, treatment, and pet medical equipment goes a long way in ensuring your pet has a quality long life.
Taking insurance for your pet saves you tons of money that you would otherwise use for its medical needs.  You can use any extra funds after the insurance to make your pet more comfortable.  This is important, especially when it comes to stuff that the insurance does not cover.