There's no doubt that keeping up with the fast-paced advancements in money transfer technologies is a daunting task. Fintech technologies with better efficiency, faster turnarounds, and safer transfers are cropping up every day. With the level of competition and variety to choose from, it is essential to know the best and most economical service for you.
In this article, we discuss five commonly available transfer services.
XE
This is an international money transfer service covering more than 170 countries and is available in  60 different currencies. It has a significant volume of transfers from North America and Oceania.  The transfer time varies from one to four days, depending on the receiver's and senders' bank.
XE is best known for its enterprise-grade security system for fraud protection and low rates for international transfers. However, XE only accepts payment through online and phone banking. This may be challenging when you need an emergency cash transfer to a developing country where banking penetration is low.
With XE, you can only transfer to the recipient's bank but not as a cash pickup or most mobile wallets.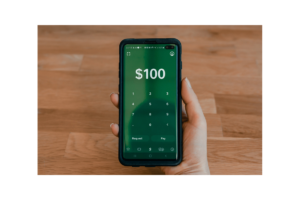 Wise ( formerly TransferWise)
If you want to do a bank-to-bank transfer, Wise offers better services than banks. This particular service has no hidden fees. Its transparency allows you to know the exact amount credited to the recipient account, which includes the transfer fees and exchange rates before the transaction.
Wise services offer different charges for a fast transfer time of 24-48 hours, compared to the standard transfer time is 3-5 days.
To use Wise, you have to create an account with them. It is important to note, though, that Wise does not support large transfers. Even with these limitations, they are still among the most popular transfer services around the globe, with around 8 million customers.
WorldRemit
WorldRemit is a medium-scale transfer service with over 4 million customers and 2 million transactions. They operate in over 150 countries handling around 90 different currencies. WorldRemit is particularly popular with people who want to use different methods such as cash pickups and mobile wallets.
Since they accept credit and debit cards, this cross-border money transfer service is convenient for small transfers. One of the good things about WorldRemit is that they are fast in processing, where transactions take place in real-time.
Although they are very competitive in the marketplace, their fee structure is complex. Transfer charges vary with the different money transfer options available. The cost could range between$3.99 and $24.99 depending on the currency, country, and delivery option.
This particular money transfer could be expensive than what the competitors offer. However, considering banks, the cost will be mid-range.
Western Union
Western Union has operations in more than 200  countries and just over 500,000  work locations. If you want to send money quickly, Western Union is your best option.  It is an excellent choice for cash pickup in remote locations around the world.  The recipient could pick up cash at a local bank, supermarket, or a money shop.
If you are doing cash, bank, or debit card transfer, there will be real-time availability of funds, making it an ideal choice.  You can send money via stores, mobile app, the internet, or even through your phone.
The cost of transfer and exchange rate could be higher by about 5% on some transactions. The downside is always about their complex fee structure, making it difficult to assess the cost before the transfer.
Western Union can be a great choice in an instance where the sender is in a hurry to transfer physical cash to a distant location.
Xoom
If you are searching for a speedy money transfer service, Xoom maybe your best option. PayPal owns it, and with their web-based solutions, the transfers happen within minutes. Xoom covers more than 160 countries and has multiple receiving options such as bank deposits, cash pick-up, and mobile wallets.
In some countries, they will deliver cash to your doorstep for an additional fee. However, they require a lot of personal details to make sure your transfers are legitimate.
Xoom has a customer-centric website with multilingual customer support. English, Spanish, French, or Filipino are some of the languages agents speak in north America. The transfer cost could be a flat rate of $4.99 if you transfer through a bank account but could be way higher if you use a debit/credit card.
Wrap-up
When you are contemplating international money transfer, you must understand what your requirements are. Consider convenience for the recipient, charges, losses due to exchange rates, speed etc. It is always better to do a little bit of research to find out which provider is better for you, even at a higher cost.