We are always talking about gifts for everyone else, our father, mother, grandparents, other family or friends, but how about ourselves? Don't we deserve to be spoiled too? We most certainly do and I make a rule out of it, and I recommend you do, too!
We deserve to be happy and to treat ourselves every now and then. Now, if you are struggling with some good ideas, take a look below, you will find some great ideas for things that you totally should buy for yourself.
Spa day
Hey, I'm a man, and many men still think that spas are for women, but let me tell you what, spas are for everyone and we all deserve to be pampered and we really deserve a relaxing day like this.
Does not matter what your gender is, a spa day is something we all should do every so often. It is especially important these days since we are all living in total stress day in, day out. We rarely have time to just shut off and disconnect. And we should.
AirPods Pro
We all have that one activity that demands earbuds to help us pass time. For me, it is the gym. I honestly can't train without rocking a playlist of my own. If I happen to forget them, the training session is ruined and I just get lazy. My wife, on the other hand, has her own AirPods Pro but she uses them when she is about to iron our clothes for a couple of hours.
Whatever you need them for, earbuds are essential and the AirPods Pro offers next-level quality. Treat yourself right and don't look at their price. They are worth it!
Masterclass subscription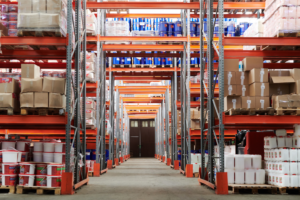 What better way to treat yourself than learning about your favorite hobby with one of the best? Yes, it can be a bit pricey; the thing is though, you are learning with the best at their craft. If you are looking to learn more about cooking, Gordon Ramsey himself is the teacher.
Personalities like Stephen Curry or Natalie Portman will be sharing their knowledge with you. Knowledge does not come cheap, especially when it comes from the best. But hey, you deserve it and it is a unique experience.
Nintendo Switch
Well, I can be a bit biased here since I love gaming, but the Nintendo Switch is the best console for the casual gamer. Classics like Mario, Zelda, Pokémon are games that everyone loves and knows, from all ages.
On top of that, it is portable! It is perfect for road trips or vacations. Nintendo has really invested in offering a great portable device that can handle high specs games on the go. And you can even connect to your friends Switches and play coop together. Honestly, it is not even that expensive for what you are getting. Countless hours of super fun!
Lexon Oslo Energy Charging Station
The perfect gadget for people on the go. It is a wireless charging station for your phone but that is not all! It is also a Bluetooth speaker.
You can charge your phone and listen to music or audiobooks. It is perfect for trips, or if you love to take big walks or hike. You will never be bored or run out of battery. Slick, right?
A trip or a fancy meal
In a list of great presents to buy for yourself, a trip could not go unmentioned. We all deserve to travel from time to time, learn about new cultures, meet new people and see new things.
Now, this is where things get tricky. If you love to travel on your own, great. Buy the plane tickets, book a hotel and plan your itinerary. If you do not like to travel alone, then you can turn this into a perfect gift for you and for a special person, too!
If you do not have the money to plan a trip, how about a fancy meal in a famous restaurant? I love food and I love to try awesome dishes. Every so often I will take my wife to a fancy restaurant and try the chef's recommendations. Sure, it is pricey but totally worth it.
Final thoughts
At the end of the day, who better decide the perfect way to pamper yourself? You know what you like and what you prefer to unwind from our daily routines. The hardest part about treating ourselves right is being willing to spend money on gifts for us rather than "useful" stuff. Do not forget it though, you deserve it. We all do. Happy shopping!