A mother works 24/7 all year round and they should be appreciated. How come we only celebrate Mother's Day once per year? Does not seem fair at all. Should we not take more time and celebrate the person that put us in this world? And what better way to do that than giving a nice gift? Agree?
You know what your mom likes best, that is a given, but if you are like me, you are not that great at finding the perfect gift. The thing is, my wife loves to hand out small gifts, and I've learned quite a few things from her, as you can imagine. So, if you are running out of ideas or looking for something new, worry no more, I got you covered.
Let's take a look at some great gifts or ideas for your sweet mother.
A personalized family name pillowcase
Oh yes, this one is a classic for me. Personalized gifts can be quite costly, but if you do them right, they do wonders for the people you love. My mom is a family person, all she talks about is family, family, family. What better gift than a pillow case with our family names in there? She is now rocking this gift in the living room.
A robe
Hardly nothing else screams more comfort than a cozy, snuggly robe. This is what I consider to be a safe bet. Who does not like a robe? That soft, warming feeling that you get when come out of the shower and rock it. When a day off comes around, my mom does not even wear anything else the entire day, just a pair of pajamas and one of the many robes that I have offered throughout the years!
Reusable tumblers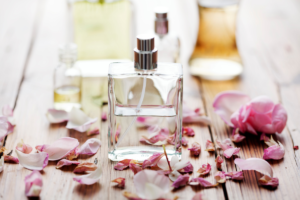 I don't know if there is anyone in this world that does not appreciate coffee and tea, but my mom sure does. On top of that, she recently went full green, meaning that she now only cares about reusable, eco-friendly stuff. Now she always has hot tea on the go. You can even take it a step further and order a personalized eco-friendly tumbler, if you have the money to spare.
Breakfast trays
This one is a bit of a gamble. Some people love it, some people hate it. In my experience though, moms love a breakfast tray, especially if they have a nice breakfast in it! All joking aside, my mother always takes her breakfast in bed. She gets up, prepares her first meal and goes back to bed and eats it. It sounds crazy to me, but hey, if it works, it works. One of the easiest gifts that I have ever bought for her.
Perfumes
A perfume is always a nice gift, it does not matter if it is for your mother or not, women love perfumes. An added bonus is that you can check out the perfumes your mom is wearing and restock her collection. Just try to not get caught and ruin the surprise!
Handwritten custom gifts
It is crazy how far personalized gifts have come and these two are definitely big winners. Does your mother have a family recipe? Poems that she holds dear? Beautiful letters? Then, this gift will surely be a success. Now you can order towels or plates with handwritten texts. Imagine offering a towel with handwritten messages or some passages from her favorite book. Or, even better, a plate with your special family dish written down in it. How crazy is that? Your mom's dish will carry an extra powerful impact when people finish eating and see the recipe in their plate. The potential for these gifts is insane.
Spa gift box
Another no-brainer. If you are in a hurry and need something quick, a spa gift box is a great present. People rarely buy them for themselves, but when they receive one, they are sure to use it. They are a nice change of pace in our bathing routine. Don't forget to include some bath bombs for extra points; they are lovely, super fun and relaxing. Your mom will thank you later!
Final thoughts
Nowadays, there are a ton of cool gifts available. The thing is, we are not buying just any gift. It is a gift for one of the most important people in our lives, so we should go the extra mile. If you haven't tried before, I would totally recommend looking for personalized presents, such as the plates or pillowcases. They are gamechangers and it's super cute to see our custom gifts becoming a part of our mom's house, I promise.