Time management is the key to personal and professional success. Without it is easy to get overwhelmed and lose control. Time tracking software can help in keeping an eye on one's activities and understand how you are spending your time.
Organizations use time-trackers to manage their employees, ensure efficient workflow and high productivity. Individuals can use it to improve their time management, and organizations can achieve transparency and increased accountability.
Best Time-Tracking Software
Time-tracking software has become a vital tool for managing time as it can help in improving organization and achieve more efficiency. Here are some of the best time-tracking software that is perfect for businesses.
DeskTime
It is simple and user-friendly time-tracking software. The app combines three crucial features that are helpful in managing time and projects efficiently; project management, productivity analysis, and employee monitoring.
The software helps managers and their teams to identify habits that are unproductive. They can sort different applications and web pages into unproductive and productive. Apart from tracking time, DeskTime also calculates the daily productivity of each user.
Managers can use the app to create different groups and manage their productivity individually. It makes it easier to find weak areas and do improvements.
DeskTime has a lot of great features to offer such as detailed visual reports that are downloadable, auto screenshots, daily productivity timeline, shift scheduling, invoicing, Promodoro timer, and integration with project management applications.
Timecamp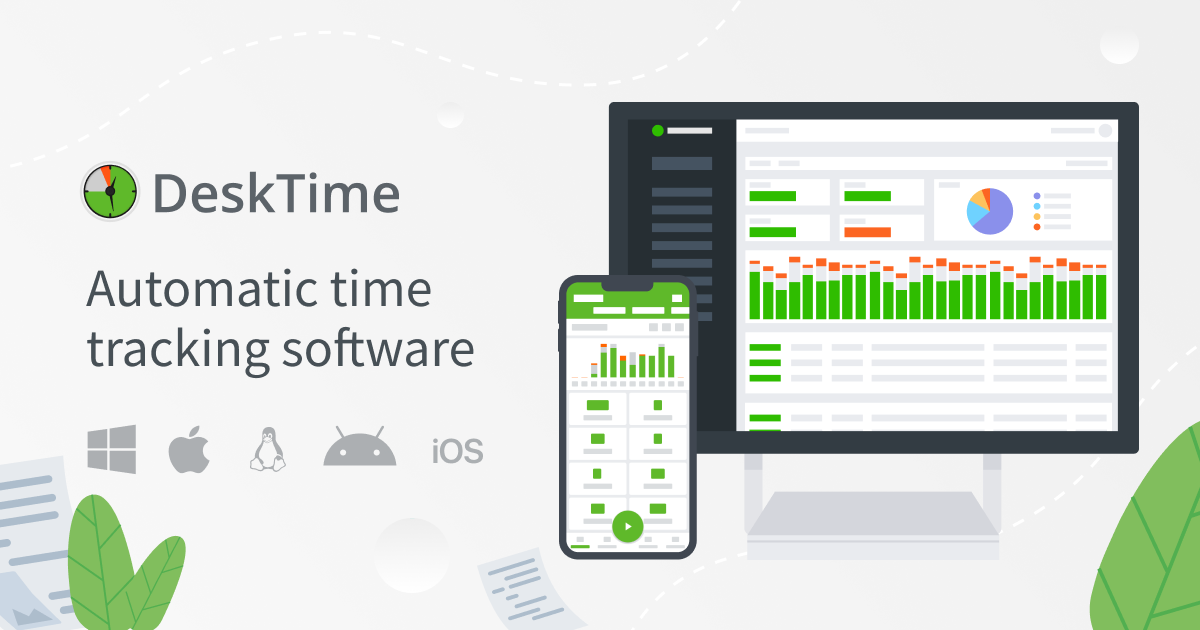 It is cloud-based time-tracking software that can manually and automatically track work time through a desktop app. An app is a great tool for project managers because it enables them to monitor the status of projects, collaborate and track billable work hours.
Timecamp also allows monitoring employee productivity and automates the creation of employee payroll. It is an excellent tool because it comes with a number of integrations with other apps. It offers more than fifty app integrations that can help with project management.
The integrations allow you to sync and import the tasks to Timecamp and start tracking time. Some of the exciting features of the software are getting daily productivity analysis, get notifications when an invoice is viewed by a client, creating and storing invoices, and tracking attendance.
ProofHub
The online time tracking and project management tool has strong collaborative features. Its interface is simple and user-friendly. The software has an automatic time tracker that can keep track of billable hours as soon as an individual starts working on a task. You can also make manual entries.
The time data is safely stored in well-organized and easy-to-access timesheets. These sheets can be used for invoicing. The software also has advanced features like file sharing, note-taking, kanban boards, online proofing, custom workflows, and group chat.
Time Doctor
The software is a mix of monitoring employees, managing projects, and time tracking. It is a powerful tool that can offer detailed information regarding the performance and time management of the employees.
Time Doctor has the capacity to track what apps and web pages the employees are visiting. Managers can use it to take screenshots of the desktop and keep an eye on what employees are doing during work hours.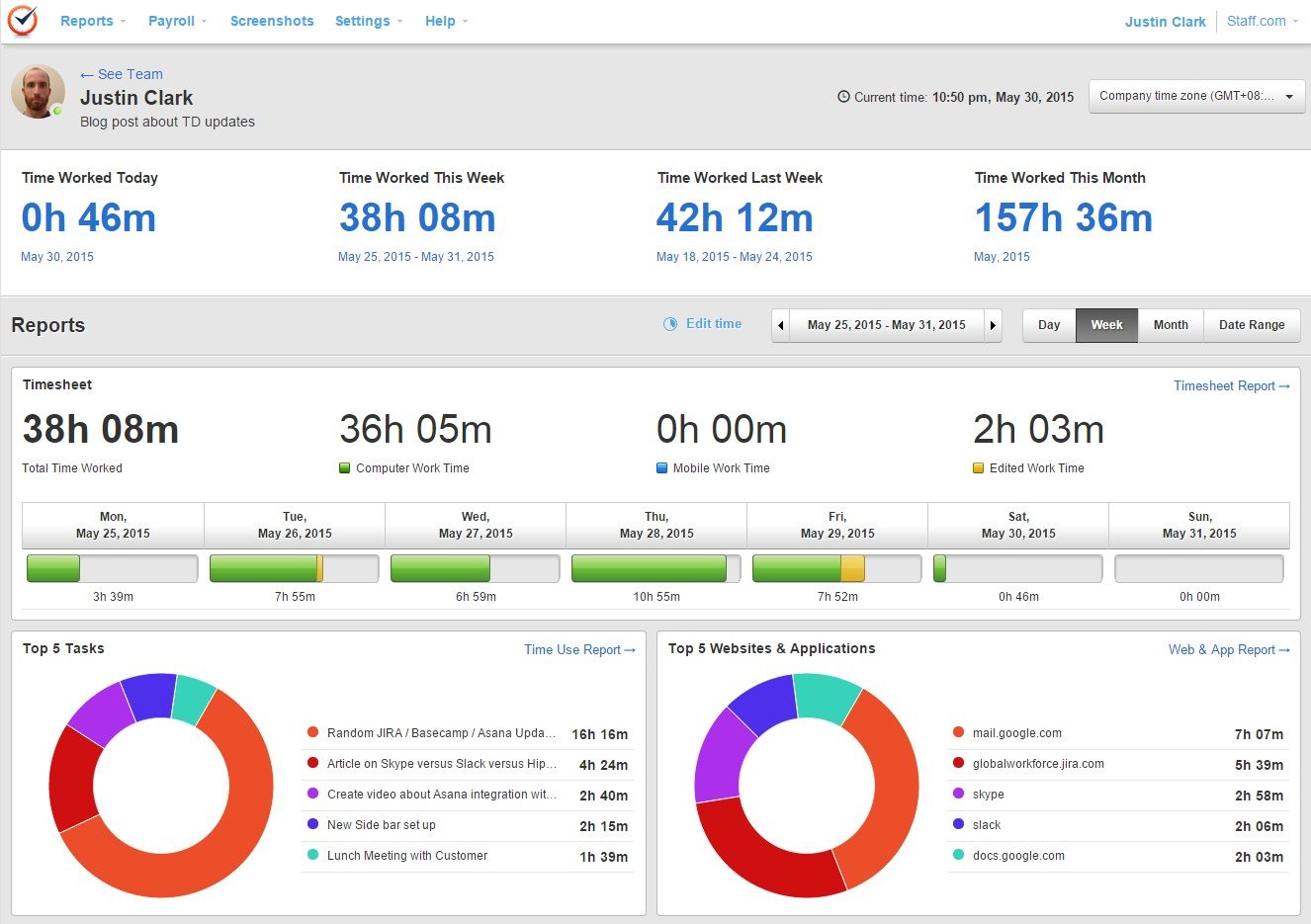 It also offers the feature of paying employees directly through TransferWise, PayPal, Payoneer, etc. The payment is automatically calculating, saving managing hours of doing painful math. Managers can give clients access to their accounts if required. You can monitor the chat of groups as well.
Toggl
It is timer-based tracking software that is easy to use. Managers can create a project, create a task within the project and start the timer. When the task is complete, you can stop the timer. Once the whole project is complete, you can create an invoice. You can share the report of project time in PDF, Excel, or CSV.
Toggl can help in setting projects and assigning responsibilities. Managers can create estimated budgets and timelines for projects. It makes sure they are able to spot which projects are overdue or and which ones are going over budget. Adjust resources and manage time. with this valuable information.
The time tracker software is a perfect choice for startups, small businesses, and freelancers. It offers a convenient extension of browsers 9Mozilla, Google Chrome, Firefox, etc.) There is a Toggl Android app available as well.
Conclusion
Time tracking software has become essential for successful project management. Organizations can use it to get an overview of employee's performance and do even task distribution. It helps to ensure that all the team members are working to achieve the same goal with the same mind.