Any psychological, physical and emotional harm you get in incidents or accidents qualify as personal injuries. Personal injury law allows the injured individual to seek compensation when hurt by someone else's negligence or intentional acts. However, an injury does not automatically qualify as a legal liability. This is because different circumstances validate a personal injury claim. Nonetheless, you must understand what qualifies a personal injury to be a legal liability.
Below are the five most common personal injury claims that you can pursue with the help of a specialized attorney.
Automobile Accident Injury
The number of people that sustain injuries and sometimes get killed in car accidents is relatively high. It doesn't matter if you are the driver, passenger, pedestrian, or rider. As long as you have an injury resulting from a car accident and you are not at fault, you may seek compensation.
Depending on the circumstances surrounding the car accident, you may have monetary compensation for your injuries and financial loss. This process will require you to have a medical report detailing the damages. Additionally, you will also need your insurance information, and a police report describing the events of the accident.
Medical Malpractice
Any harm a patient suffers at the hands of the doctors, nurses, and other health care professionals due to negligence or inappropriate treatment is deemed medical malpractice. However, malpractice only occurs when the doctor breaks a rule or takes improper and negligent actions. These actions harm the patient while undergoing treatment.
It is important to remember that not responding to treatment does not qualify as medical malpractice.
If you suffer or lose a loved one at the hands of health care professionals, consider hiring an expert lawyer.  As it is, medical malpractice is complex and demands the expertise of a lawyer. This is someone who can evaluate the potentiality of malpractice. Moreover, if they deem it necessary, they can pursue legal action to compensate you for your damages and loss.
Wrongful Deaths
As the name implies, this is a lawsuit claim brought when a person dies due to someone else's negligence or carelessness. In most cases, the compensation will go the deceased's family.
Most wrongful deaths claims stem from automobile accidents, medical malpractice, construction site accidents, or defective and dangerous products.
This particular lawsuit allows for damage recovery unique and different from those available when someone suffers a non-fatal injury.
Slip and Fall Accidents
If you own a property, you are legally responsible for keeping your place safe and free from hazards that may cause harm to people using it.  Injuries due to slips and falls in public or private property can qualify for compensation. However, not all injuries that occur on these premises are a liability.
Usually, the safety of the environment dictates the strength  of the claims. If the setting is excessively or unexpectedly hazardous to others, a person's damages claim is fortified.
The property owner's responsibility varies depending on the circumstances. And in most cases, the laws in place in the state where the accident happened. Most countries dictate that workers must use appropriate work gear to avoid preventable injuries. It is also recommended that safety precautions be put in place to mitigate risks.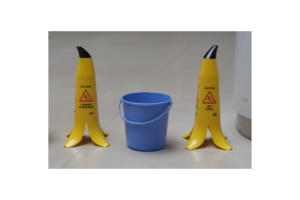 Product Liability
Dangerous and defective products can cause serious harm at work, in a public place, or at home. If a product's manual is wrong, accidents can easily occur, resulting in serious injuries.
Examples of harmful and defective products include but are not limited to; dangerous foods and drugs, children's products, consumer products, defective medical and vehicle parts, and toxic chemicals and materials.
The government, businesses, and individuals who design, manufacture, market, and sell these harmful products are solely responsible for any damages you sustain. Also, if individuals are harmed while using a defective product, they can choose to seek compensation.
It is crucial to retain the services of an expert attorney who will appraise the defective product, identify the responsible parties and ensure that you are well compensated.
Always remember that injuries you endure from unavoidably dangerous products do not have any legal claim.
 Conclusion
Not all accidents are liable for compensation. Before you sue your employer or doctor, ensure you understand your type of injury and if it qualifies for compensation. Also, be sure to hire a lawyer who has experience in similar cases.
A professional lawyer will thoroughly assess and evaluate your case. And if necessary, he will take legal action and ensure that you get maximum compensation for your damages.
Retaining the services of a lawyer will ensure there is no room for coercion. You can also be at ease knowing that a professional is taking care of your interests.